A vision without a strategy is just a dream - Strategic planning and assessment are core offerings from Strategy Lab.
We start by understanding what you want to achieve – and then work with you to create the most effective path to achieving those goals. We can help create a strategic plan from scratch – working through purpose, vision, values, strategic plan development and implementation – or we can review and assess your current strategy to determine the effectiveness of your business operations and direction.
We tailor our approach to every client – and your specific needs. You can't take a template or a cookie cutter approach to defining strategy – it has to be relevant and meaningful to your situation. This is where our decades of real-world experience make a huge difference to your outcomes.
We provide intelligent, engaged and focused attention on your business – and work with you to solve your most important issues and to create effective outcomes.
Customised workshops with you and your team are often a very time-efficient way of accessing key insights from within the business to accelerate the process.
We then combine your internal views and knowledge with an external view of the market, competitive insights, applying innovation and disruption mindsets – and critical analysis to create a holistic view of your business' position and options.
For the first time we are now also making some of our workshops available to the public through the Energiser Workshop series – where we work through a lightning process to create meaningful business and marketing plans in one day. Click here for more information on his programme.
Review 360
Review 360 is process developed by Strategy Lab to provide a complete strategic review of your organisation – with in-depth analysis of your business and recommendations on options and next steps.
We look the business from the inside-out – and the outside-in.
Horizon3
Horizon3 is a Strategy Lab developed process to identify and assess opportunities for innovation and disruption.
We prototyped and tested an early version of this process with Callaghan Innovation - and have
since refined the process and made it scalable across various organisation types and sizes.
Why choose us?
Strategy Lab gives you access to senior, experienced business executives – that can focus clearly and specifically on your business to help create meaningful and effective advice and assistance to achieve your growth and transformation objectives.
Access to highly experienced business leaders – whenever and whenever you need them
A history of success – both in the corporate world and in the seven years of consulting via Strategy Lab
Ability to apply real-world experience to our clients' specific needs – from start-ups to large corporates, listed companies and Government organisations – to small businesses and international organisations.
Intelligent, approachable, adaptable and engaging
We focus on results and meaningful solutions – solving complex problems with clarity and focused outcomes
Ability to provide independent thinking and a "fresh eyes" approach to business
Option to engage on a 1:1 basis – or to participate in Strategy Lab's public workshops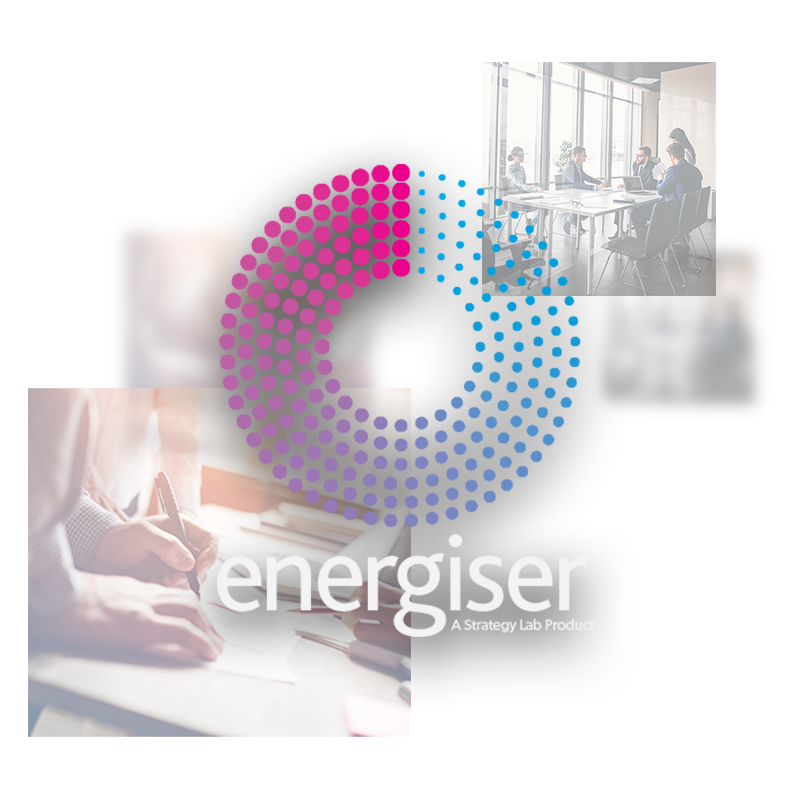 Learn with Strategy Lab.
Energiser Workshop Series.
With the help of our team we work with you to create meaningful and effective business and marketing plans in one day.